PREVENT LEARNING LOSS THIS SUMMER!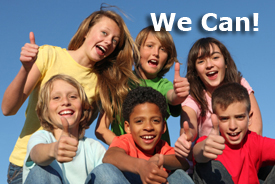 We are highly committed to providing your child with an unforgettable educational experience, fun-filled summer to include fun and interesting ways to learn, and increase their academic skills. We will incorporate many games and hands on learning activities that will make learning fun for your child.
We also offer a Summer Learning Academic Program with Phonics, Reading, and Writing enrichment courses to help your child excel even more when school begins.
Phonics and Reading
Students 4 and 5 years of age will receive lessons in reading by learning phonics and other reading skills that will build a solid foundation in their lives for reading. This will help prepare them for Kindergarten, and help them to be ready for first grade where they will begin to take standardized tests.
Writing
Students will write and publish their own writing projects in fun and interesting ways. All the while they will be developing their writing, vocabulary, grammar, punctuation, and spelling skills. Therefore, becoming great communicators.
Studies show that the best time to help your child catch up in school is during summer vacation.Students who use their summer vacation time to receive instruction have an opportunity to fill the learning gaps that inhibit their progress during the school year.
Studies also show that summer learning loss, the circumstance where young people lose academic skills and knowledge over the course of summer vacation, is one of the most significant causes of the achievement gap. Summer learning loss accounts for about two-thirds of the ninth grade achievement gap in reading.Summer learning loss puts students at a disadvantage academically and widens the achievement gap.
Summer learning programs can help close the achievement gap being attributed, at least in part, to cumulative learning loss during the summer. That is why tutoring during the summer months is a great advantage for your child. A nonacademic summer can cause students at every grade level to digress two to three months in their academic skills. Over the course of the summer, students can lose up to 2 months' worth of work from the previous year.
Half an hour to an hour set aside daily can help students close learning gaps and perform at higher levels during the upcoming school year. Summer is an ideal time for students of all ages to strengthen their academic skills. Summer learning loss can create a gap up to 2 to 5 years by the time students reach high school.
Teachers typically spend between 4 and 6 weeks re-teaching material that students have forgotten over the summer. You can prevent learning loss this summer!
HOW TO AVOID "SUMMER LEARNING LOSS"
School stops for summer, but learning never should. You can help your child prevent summer learning loss by engaging them over the summer in a tutoring program one or two times a week.
One-on-one tutoring in phonics, reading, and writing is offered to students in grades Pre-K – Eighth. Parents who enroll their child in our individualized summer tutoring program will see significant growth in their child's phonics, reading, and writing ability after summer vacation. Students will get ahead start for the next school year and their confidence will soar.We also follow our I Can Tutoring process in the summer.
How does Online Summer Learning Work?
Student Assessment
Develop a Personalized Plan
Individualized Instruction
Monitor and Report Progress
TO GET STARTED, CALL US TODAY AT 404-368-7060
Click Here to Register Online!
Registration and Assessment Fee
$50.00
Service Fee
$50.00 per 1-hour session (per person)
Billed Monthly – Payment is due before tutoring session begins. Total amount for the month is due at the beginning of each month.
MAKE A FUTURE PAYMENT
FOR REGISTERED STUDENTS ONLY
(APPLICATION RECEIVED)
REGISTER TODAY TO RESERVE A PLACE FOR YOUR CHILD TO LEARN AND GROW!
SPACE IS LIMITED!